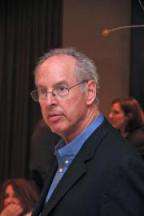 Professor, Public Policy
mandell@umbc.edu
CV
Education
Ph.D., Urban Systems Engineering and Policy Planning, Northwestern University
B.S., Civil Engineering, SUNY at Buffalo
B.A., Sociology, SUNY at Buffalo
Research Interests
Program and policy evaluation, evidence-based policymaking
Recent Publications
"Private and government fiscal costs of the Maryland Dream Act," with T. H. Gindling. Maryland Institute for Policy Analysis and Research (2012).
"Having one's cake and eating it, too: Combining true experiments with regression discontinuity designs." Evaluation Review, (2008, vol 32).
Social Experiments and Public Policy, with D.H. Greenberg, and D. Linksz. (Urban Institute Press, 2003).

Experience and Honors
Chair, UMBC Department of Public Policy
NCAA Faculty Athletic Representative
Chair, UMBC Self-Study for Reaccreditation by the Middle States Commission on Higher Education
President, National Association of Schools of Public Affairs and Administration
Assistant Professor of Planning and Public Administration, Syracuse University