At the School of Public Policy, we are fortunate to offer financial support to our students in a variety of ways. One of these is a series of fellowships – either in memorial of a member of our community, or supported by active alumni.  These alumni fellowships include:
Dr. Renato DiPentima and the DiPentima Fellowship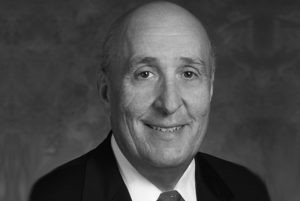 Dr. Renato DiPentima is the former President, CEO and Board Director of SRA International. He served as President and CEO of SRA International from 2005 to 2007 and President and COO from 2003 to 2005 and President of the Federal Sector from 1997-2003. Prior to joining SRA as CIO in 1995, Dr. DiPentima held several senior management positions in the U.S. Federal Government, including serving as the Social Security Administration's Deputy Commissioner and CIO. Dr. DiPentima serves on several Boards of Directors, including Cap Gemini Government Solutions and Blue Delta Capital Partners. He graduated with a B.A. from New York University, an M.A. from George Washington University and was one of the first to receive a Ph.D. in Policy Sciences from the Policy Sciences Graduate Program at UMBC (now the School of Public Policy at UMBC). He currently serves on the School of Public Policy External Advisory Board.
Dr. DiPentima created the Renato DiPentima Fellowship to support doctoral students, especially those in the final stages of candidacy. As the first graduate of the Public Policy doctoral program, Dr. DiPentima has always felt a strong connection to the school and his journey through public service. He also understands the sacrifices necessary to balance a job, family, and research in a degree program, and is glad to be able to support current students on a similar path.
You can read more about Dr. DiPentima and the first recipients of the fellowship in UMBC Magazine.
Dr. Judy Shih and the Shih Fellowship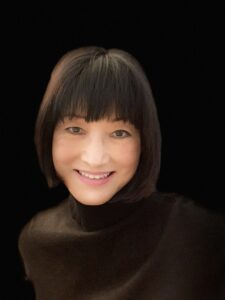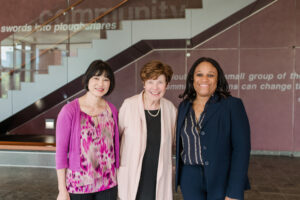 Dr. Judy Yin Shih is a retired mental health clinician and health policy analyst who has been in active in community service and philanthropic support of education, health care, and the performing arts. She has a M.S. in Clinical Psychology and worked as a clinician at Johns Hopkins Medical School, Sinai Hospital, and in private practice.  While earning her doctoral degree, Dr. Shih served as a senior research analyst with what is now The Hilltop Institute. She completed her Ph.D. in Public Policy with a concentration in Health Policy in 2002 at UMBC. After graduation, she took the position of project director at JBS International, where Dr. Shih directed the implementation of evaluation projects focused on federally funded health care programs across the nation. Dr. Shih is currently serving on the Advisory Board of the Department of Psychiatry and Behavioral Sciences at Johns Hopkins Medicine, the Marquette University Arts and Sciences College Leadership Council, Board of Governors at the Huntington Library, Art Museum, and Botanical Gardens, and the Artistic Council at CalArts. 
Dr. Shih created The Judy Yin Shih Fellowship for the Advancement of Heath Policy to encourage research in the areas of health and mental health and to assist students in the timely advancement of their dissertation research. Dr. Shih is grateful to Dr. Nancy Miller, who served as her dissertation advisor and provided invaluable guidance and support throughout her dissertation process. Twenty years after graduation, Dr. Shih remembers Dr. Miller as a professor who modeled integrity, compassion, and kindness in all that she did and it was these lessons on values and character that made a big impact on Dr. Shih. This fellowship is dedicated to Dr. Miller in gratitude for her life-long commitment and dedication to her students. 
Learn more about all Public Policy fellowships and recent recipients.