Judith A. Shinogle Memorial Fellowship

Zippora Kiptanui (2021)
Zippora Kiptanui is a Public Policy Ph.D. candidate specializing in health policy. Through her dissertation, Zippora explores the conflict between the need for innovative medicines and the value assigned to them. She presented her talk "Evidence-base for Novel Drug Approval, Coverage and Cost-Control Strategies" at the Judith Shinogle Award Lecture in November 2021.
Renato DiPentima Fellowship

Catherine Mata Hidalgo (Spring 2022)
Catherine Mata Hidalgo's research focuses on the study of education as means to improve the life of low-income populations. She is using this fellowship to support travel to the Association for Education Finance and Policy (AEFP) and Association for Public Policy Analysis and Management (APPAM) conferences where she will present two papers that are part of her dissertation.

Tanya Sayyed (Spring 2022)
Tanya is working with Dr. Yusuke Kuwayama to demonstrate how satellite data about environmental factors, such as air pollution, urban heat, and urban green spaces, may be combined with socioeconomic information to advance environmental justice policy. She is researching the vital role community health workers play in the US health system to reduce health inequities and improve health outcomes. Tanya conducted public health and community planning field research in Ethiopia. She contributes to climate justice and agroforestry research. Tanya earned her Master of Community Planning degree from the University of Maryland, College Park and her B.S. in International Agricultural Development from the University of California, Davis. As part of an American and Russian Architecture, Economics, and Urban Planning graduate program team, Tanya co-authored Finlyandskie Vorota (Finland Gateway), a Master Plan strategy to redevelop St. Petersburg, Russia's grey belt. She joined agriculture and environmental policy projects in Italy.  She worked with nonprofits in Ethiopia, Jordan, Sudan, and Pakistan.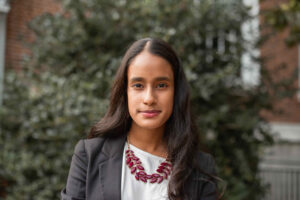 Smitha Mahesh (Fall 2021)
Smitha Mahesh is a Public Policy Ph.D. student specializing in Health Policy. Smitha is currently working with Dr. Fernando Tormos-Aponte on a collaborative research project. The study evaluates the extent of institutional commitments by scientific organizations to address racial equality and diversity following a surge of Black Lives Matter protests in May 2020. The fellowship provides Smitha the financial means to use a high-capacity computer to process, code, and analyze large sets of data for the project.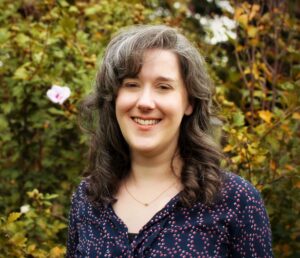 Jo-Ann Melton Kriebel (Fall 2021)
Jo-Ann Melton Kriebel is a Public Policy PhD student specializing in Public Management. She plans to conduct research on diversity in the federal workforce, in particular, examining the barriers that women and minoritized populations face in promotion and advancement to senior leadership positions.
Adam Yarmolinsky Fellowship

Michele Berry (2022)
Michele Berry is pursuing a Masters in Public Policy specializing in environmental policy. The fellowship will support research on her capstone, which will examine how specific language and narratives of the Chesapeake Bay influence public perception and environmental policy decisions that affect equitable decision-making and marginalized communities in Maryland. The goal of her research is to demonstrate how policy makers can analyze their implicit biases to make more equitable decisions surrounding Bay ecology and climate justice.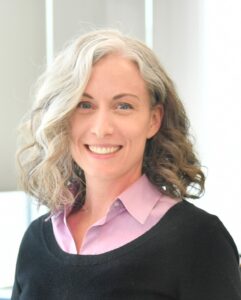 Michele Calderon (2022)
Michele Calderon is studying international development and is working with the Nursing & Midwifery Development Centre, an innovative NGO in Erbil, Kurdistan, Iraq. The Centre develops nurses' knowledge, expertise, and skills by hosting an annual nursing conference. Additionally, it is building a brick-and-mortar headquarters, where the Centre will offer developmental programs to integrate education with practice, undertake research, and provide advisory and information services to support the advancement of professional nursing and midwifery. Michele is devoting her public policy research to helping the Centre improve and expand programming and achieve quality results. She will evaluate the Centre and participate in its annual conference. 

Shawana Lachir (2022)
Shawana Lachir's research focus is on how the Black Lives Matter movement impacts policy change and policing procedures with Dr. Fernando Tormos-Aponte. In addition, she is analyzing legal cynicism in adolescents as well as the impact of School Resource Officers for her dissertation. Legal cynicism is prevalent in disadvantaged neighborhoods and among racial minorities.  Police brutality and legal cynicism are two keen concepts that are the driving factors of my research. These are critical issues that plague African American neighborhoods and affect their social climate, political climate, economic climate, and their life opportunities. Her course curriculum as well as social awareness pushed her to become the project manager of The Minority Graduate Achievement Project. The Minority Graduate Achievement Project is a program that is driven to help underrepresented minorities get into graduate programs.

Melody Afrane Pinamang (2022)
Melody Afrane Pinamang's research interests include studying health disparities as a means of reducing poverty, improving public policy decisions, and promoting economic development. Her research goal is to use real-world data to assess the impact of health insurance coverages (such as the Affordable Care Act Health Insurance Marketplace) on access to care among minority women and low-income children who may have chronic health conditions.
Doha Chibani (2021)
Doha Chibani is a social worker specializing in Health Policy for her dissertation work. The fellowship supports her dissertation research which builds on her clinical background to understand the disparity in
behavioral health insurance coverage and focus on access to care for marginalized populations.

Adebola Daramola (2021)
Adebola Daramola's research focuses on financial inclusion policy, digital financial services, and Africa, as part of the Evaluation and Analytical Methods track. The fellowship supports his current work on his comprehensive exam course proposal, which focuses on financial inclusion policy and digital financial services impacts on households in developing countries. The focus is on Nigerian households and low-income populations, like women, and rural dwellers.

Catherine Mata Hidalgo (2021)
Catherine Mata Hidalgo's research focuses on the study of education as means to improve the life of low-income populations. The fellowship supports her current efforts to study three different programs that aim to help populations that are most at-risk to drop out from formal education, and therefore, risking being in poverty later in life.
Judy Yin Shih Fellowship

Alison Watkins (2022)
Drug shortage in the United States is a well known problem in the medical community, which has resulted in costly health impacts as well as economic losses. Alison Watkins's research interest focuses on how patient care is currently being impacted by drug shortages and how physicians and hospital pharmacists are handling this crisis. The research will use current drug shortage tracking methods as well as semistructured interviews to shed some more light on the problem. The image above shows Alison Watkins (right) standing with Dr. Judy Yin Shih.
These student fellowships are supported by our generous donors.
You can also support all Public Policy Fellowships to help outstanding public policy students pursue their graduate studies.
Learn more on our Giving and Awards page.