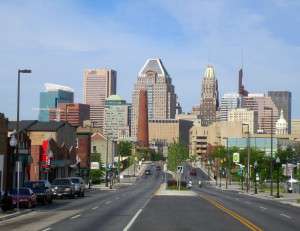 Through its faculty, students and staff, the School of Public Policy works with our External Advisory Board and policymakers throughout the nation and the world to solve today's most pressing public policy problems. We partner with the community in a variety of forms, from research contracts and grants and student internships, to full-time employment.
Graduate Education
Do you know someone who is ready for the next step in their education and professional development? Encourage that person to look into getting a Master or a Ph.D. of Public Policy at UMBC. Students can attend full or part-time, and most classes meet once a week in the evening. Our program gives mid-career professionals the skills and knowledge necessary for advancement to senior level positions. Click here for more information on our graduate degree program.
Internships
Consider a Public Policy intern to assist your organization. Internships provide professional experience and training for our students. UMBC Public Policy interns, many of whom have prior work experience, are an excellent resource for employers in the area.
Placements
Public Policy graduates are highly qualified for positions in government, the non-profit sector, and the private sector. Our students have an impressive track record of professional and academic achievements, and must demonstrate a mastery of public policy concepts and analytical tools to graduate from our program. We encourage you to look to these highly qualified students for your recruitment needs.
For information on internships or placements, contact the School of Public Policy directly: Myriam Ralston (myriam@umbc.edu; 410-455-8457)
Research
Research is a critical component of the School of Public Policy's mission, linking education with public service. Research activities of faculty are supported by federal agencies, private foundations and state and local governments. Students have the opportunity, and are in fact encouraged, to work with faculty members on research projects. The Maryland Institute for Policy Analysis and Research serves as the principal center for scholarly research on policy and policy-related issues in the social sciences and related disciplines at UMBC. You can learn about MIPAR research projects here.