If you are an undergraduate at UMBC with an interest in public service and the public policy process, consider continuing your education at UMBC after completing your bachelor's degree by earning a Master of Public Policy (M.P.P.) through the Accelerated Pathways Program. You may apply at the end of sophomore year, and in your junior and senior years take graduate level courses that will count towards both your bachelor's and the Master of Public Policy degree (up to four courses). The Economics department also has an Accelerated Pathways option for their ECPA master's degree.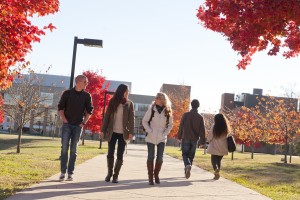 How to Apply
You must have a strong academic record (3.0) to gain admission to this program.
Plan to apply for admission by the second semester of your sophomore.
You will need (to submit via Docusign):
Unofficial transcript
2 Faculty references (names and emails only, no letters of recommendation required)
Names/emails of your undergraduate faculty advisor, PUBL GPD, and PUBL GPC (Shelley Morris, shelleym@umbc.edu)
Submit the requested information via the online Graduate School application.
After you are accepted
Each semester, you will list the graduate school courses you would like to take using the Request for Approval for Undergraduates to Take Courses for Graduate Credit form found here. 
For more information, contact:
Shelley Morris, Graduate Program Coordinator
School of Public Policy
gradpubpol@umbc.edu