Dr. Mir Usman Ali joined the School of Public Policy faculty in August 2020.  He advises in the Public Management specialization, and his work generally revolves around building a theory of the conditions under which public managers and organizations can foster social equity-enhancing institutional change.
Specifically, Dr. Ali has been researching citizen oversight of police, impact of body-worn cameras, and policies intended to curb domestic violence involving the use of firearms.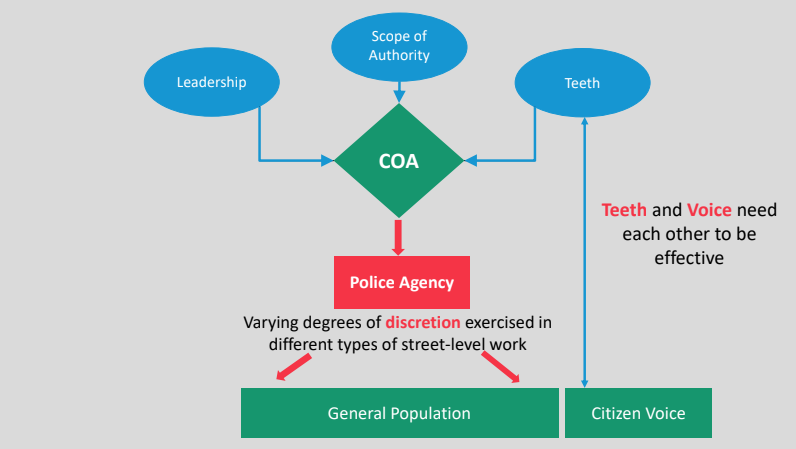 Some key findings from his recent work on citizen oversight of police include:
Citizen oversight agencies that oversee the police do lead to a reduction in racial disparities in policing outcomes, but only when they have a broad scope of authority, and have sustained local governmental support in terms of human and budgetary resources.
Investigative agencies, which conduct independent investigations into citizen complaints and have the authority to recommend discipline to police officers found guilty of misconduct are associated with both a reduction in racial disparity in disorderly conduct arrest rates and racial disparity in police homicides of citizens.
Investigative agencies are also associated with a reduction in the violent crime rate and line-of-duty police homicides. The effect on line-of-duty police homicides is plausibly achieved due to such agencies' effect on citizen perceptions of procedural and distributive justice during police encounters, which in turn increases police legitimacy, and thus decreases aggression towards police.
Increased police legitimacy would also increase citizens' willingness to come forward with information that would lead to the apprehension of offenders, and thus have a deterrent effect on violent crime.
Monitoring agencies, which focus on trends in police misconduct and recommend changes in police policies, procedures and training, are associated with a reduction in racial disparities in disorderly conduct arrest rates.
The ability of citizen oversight agencies to simultaneously decrease racial disparity in policing outcomes while also decreasing violent crime and line-of-duty police homicides, suggests that these agencies have the potential to make policing more racially equitable without sacrificing public- or police-officer safety.
Check out Dr. Ali's most recent publications, and keep an eye on our Twitter feed for his frequent media appearances:
Fox47 News (East Lansing) TV segment featuring an interview with Dr. Ali about his research on citizen oversight
Examining the Accountability-Performance Link: The Case of Citizen Oversight of Police
Social Accountability and Institutional Change: The Case of Citizen Oversight of Police