Welcome to the School of Public Policy!
With affordable tuition, flexible part and full-time enrollment, and evening courses, our degree programs are designed to meet the educational needs of mid-career professionals, and students coming directly from undergraduate and master's degree programs.
Welcome Fernando Tormos-Aponte to the School of Public Policy!
We welcome Fernando Tormos-Aponte to the UMBC School of Public Policy and the Department of Political Science as a postdoctoral research associate. Previously, Tormos-Aponte was a fellow with the Scholars Strategy Network based at the University of Missouri in St. Louis and a research fellow of the Southern Methodist University Latino Center for Leadership Development. He earned his MA and PhD in political science from Purdue University, and a BA from the University of Puerto Rico, Río Piedras. Dr. Tormos-Aponte specializes in social movements, identity politics, social policy, and transnational politics. His research focuses on how social movements overcome internal divisions and gain political influence. Tormos-Aponte's work has appeared in Politics, Groups, and Identities, Environmental Policy and Governance, Alternautas, and in the edited volume The Legacy of Second-Wave Feminism in American Politics. He is currently working on his first book, titled Mobilizing Difference: The Power of Inclusion in Transnational Social Movements. Tormos-Aponte has also written for The New York Times, Jacobin, St. Louis American, and the Entitle Blog.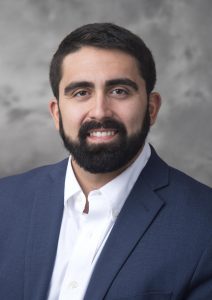 Alumni Tuition Scholarships
$1000 Alumni Tuition Scholarships and application fee waivers ($50) are available for UMBC alumni who enroll in masters or certificate programs for spring 2019 or fall 2019. Complete information will be available about on the Graduate School website. Ask us how to apply for this scholarship.
Watch our video: