Welcome to the School of Public Policy
With affordable tuition, flexible part and full-time enrollment, and evening courses, our degree programs are designed to meet the educational needs of mid-career professionals, and students coming directly from undergraduate and master's degree programs.
Orientation Slide Show of Curriculum Overview and Learning Objectives:
Orientation Curriculum Overview
Interested in our program? Check out some of our alumni: Alumni Profiles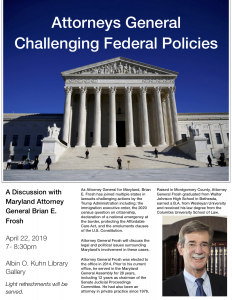 Alumni Tuition Scholarships
$1000 Alumni Tuition Scholarships and application fee waivers ($50) are available for UMBC alumni who enroll in masters or certificate programs for spring 2019 or fall 2019. Complete information will be available about on the Graduate School website. Ask us how to apply for this scholarship.
Watch our video: