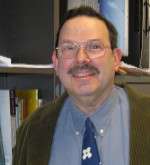 Professor, Public Policy
salkever@umbc.edu
CV
Education
Ph.D., Economics, Harvard University
A.B. Economics, Amherst College
Research Interests
Economics of health policy and health care financing, economics of mental health, disability studies, economics and behavior of nonprofit organizations

Recent Publications

"Interpreting the evidence on 'true IQ' in the NLSY79: Rejoinder to Grosse," AERE Newsletter, (2015, vol 25, no 2)
"Interpreting the NLSY79 empirical data on "IQ" and "achievement": A comment on Borghans et al.'s "Identification problems in personality psychology." Personality and Individual Differences (2015, vol 85).
"Increasing earnings of social security disability income beneficiaries with serious mental disorder," with Brent Gibbons, Robert E. Drake, William D. Frey, Thomas W. Hale and Mustafa Karakus. Journal of Mental Health Policy and Economics (2014, vol 17 no 2). Winner of the 2015 Excellence in Mental Health Policy and Economics Research Award from the International Center of Mental Health Policy and Economics.
"Recruitment in the mental health treatment study: a Social Security behavioral health/employment intervention for disabled-worker beneficiaries, " with B. J. Gibbons, W. D. Frey, R. Milfort, J. Bollmer, T. W. Hale, R. E. Drake, and H. H. Goldman. Social Security Bulletin, (2014, vol 74 no 2)
"Do comprehensive,coordinated, recovery-oriented services alter the pattern of use of treatment services? Mental Health Treatment Study impacts on SSDI beneficiaries' use of inpatient, emergency, and crisis services," with B. J. Gibbons and X. Ran. Journal of Behavioral Health Services and Research, Published online (2014).
"Assessing the IQ-earnings link in environmental lead impacts on children: Have hazard effects been overstated?" Environmental Research, (2014, vol 131). 
Experience and Honors
Member, All Payer Hospital System Modernization Advisory Council
Professor, Department of Health Policy and Management, The Johns Hopkins University
Director, Center for Youth Mental Health Services Research, The Johns Hopkins University
Research Associate, National Bureau of Economic Research
Director, Interdepartmental Program in Public Health Economics, School of Hygiene and Public Health, The Johns Hopkins University
Commissioned Officer, U.S. Public Health Service