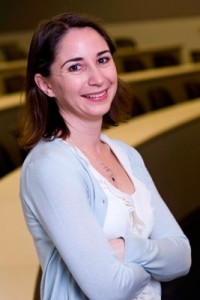 Professor
jlincove@umbc.edu
www.janelincove.com
CV
Education
Ph.D., University of Southern California
M.P.P., University of California at Los Angeles
B.S., Northwestern University
Research Interests
Economics of education, education policy, international development, equity and efficiency of market-based education reform
Recent Publications
"What's in Your Portfolio? How Parents Rank Traditional Public, Private, and Charter Schools in Post-Katrina New Orleans' Citywide System of School Choice," with Joshua Cowen and Jason Imbrogno. Accepted for publication in Education Finance and Policy.
"Seeking Exceptional Teacher Preparation Programs among Many Noisy Estimates," with Paul Von Hippel, Cynthia Osborne, Nicholas Mills, and Laura Bellows. Economics of Education Review (2016, vol 53, no 1).
Black, Sandra; Cortes, Kalena; and Lincove, Jane Arnold (2016). "Efficacy vs. Equity: What Happens when States Tinker with College Admissions in a Race-Blind Era?" with Sandra Black, and Kalena Cortes, Educational Evaluation and Policy Analysis, (2016, vol 38, no 2, 336-363).
Experience and Honors
Member of the State Taskforce on Reconciliation and Equity
Member of the Research and Policy Advisory Board to the Maryland Longitudinal Data System Center
Tulane University, Department of Economics, Research Assistant Professor, 2014-2016
Education Research Alliance for New Orleans, Associate Director, 2014-2016
University of Texas at Austin, LBJ School of Public Affairs, Assistant Professor of Public Affairs, 2006-2014, Lyndon B. Johnson Post-doctoral Fellow, 2005-2006
Project on Educator Effectiveness and Quality, Co-Director, 2010-2015
University of Southern California, Instructor 2003-2005
Recent News
UMBC education policy expert Jane Lincove helps launch national center for research on school choice