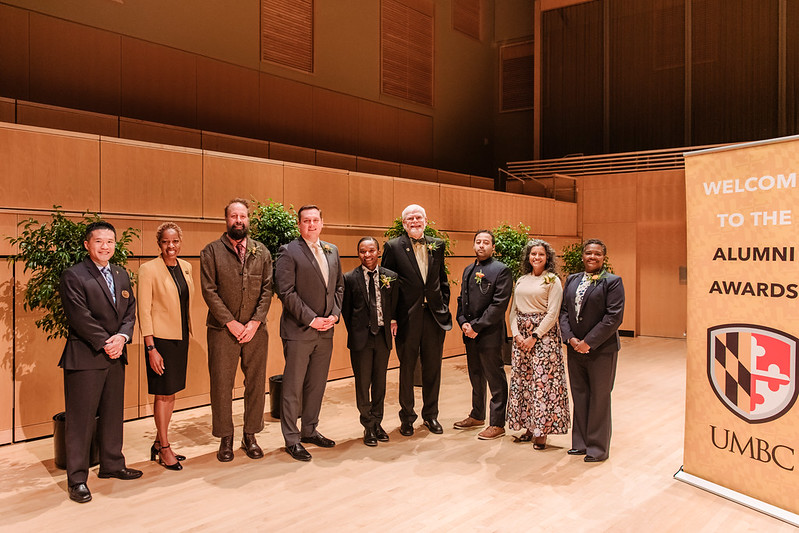 Public Policy alumnus Joshua Michael (Ph.D. 2022) has been awarded the "Outstanding Alumnus" award for the Social Sciences at the 2023 UMBC Alumni Awards.
He was appointed to the Maryland State Board of Education by Governor Wes Moore in Spring 2023, and was elected unanimously as Vice President of the Board a few months later. He currently serves as the Executive Director of the Sherman Family Foundation, which provides grants to non-profit organizations to promote education and opportunities for young people in Baltimore focusing on early childhood and K12 education.
Dr. Michael began his career as a middle school math teacher in Baltimore City Public Schools. Previously, Dr. Michael served as the Director of Baltimore School Partnerships at UMBC with the Sherman Scholars Program where he cultivated a pipeline of STEM educators and oversaw several signature partnership programs with Baltimore City schools including the UMBC-Lakeland partnership. As a high school student in 2005-06, he served as the student member of the State Board. He also serves
on other
boards such as the Advisory Board for Teach for America, the Board
of Directors for Maryland Family Network, and in the position of Vice
Board Chair for Cherry Hill Strong. He stays connected to UMBC
through volunteering for faculty and assisting student scholars in
various ways, including teaching Public Policy's "math boot camp." When he's not working or volunteering, he is spending
time with his wife and three children.
Congratulations Dr. Michael!