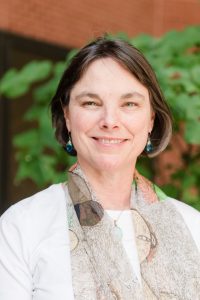 Public Policy Professor Susan M. Sterett has published a new book: Litigating the Pandemic. The book explores how governance problems in the COVID-19 pandemic world (and other climate-related disasters) are reflected in litigation patterns in the US.
She describes:
"As officials scrambled in 2020 to manage the spread of COVID, the reverberations of the crisis reached well beyond immediate public health concerns. The governance problems that emerged in the pandemic would be problems in other climate-related disasters, too.
Many of these governance problems wound up in court. Businesses filed insurance claims for lost commerce; when the claims were denied, some companies sued. Defense attorneys tried to get inmates released from prison, citing dangerous living conditions. As state governments ordered closures and otherwise tried to adapt, interest organizations that had long sought to limit government authority challenged them in court. Political officials railed against litigation they argued would stop businesses from reopening. The United States, like other countries, governs partly through litigation, and litigation is one way of seeing the multiple governance failures during the pandemic.
Drawing on databases of cases filed, news reports, and the websites of advocacy groups and law firms, Susan M. Sterett argues that governing during the pandemic, or in any disaster, must include the human institutions intertwined with the effects of the virus. Those institutions reveal problems well beyond the reach of technical expertise. Failures in private insurance as a way of governing risk, conflicts about the primacy of religion, government authority, and health, are problems that predated the pandemic and will persist in future disasters."
She also discussed her book on a recent episode of the Center for Social Science Scholarship's podcast Retrieving the Social Sciences. Listen to the episode here.
Learn more about the publication here.