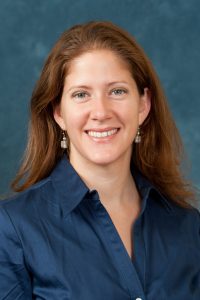 Associate Professor, Public Policy
zmclaren@umbc.edu
CV
Education
Ph.D., Public Policy and Economics, University of Michigan
B.A., Government and Biology, Dartmouth College
Research Interests
Health policy
Economic policy
Statistical methods
HIV/AIDS and tuberculosis policy
Biography
Dr. Zoë McLaren is an Associate Professor in the School of Public Policy at the University of Maryland, Baltimore County and an Affiliate of the Health Econometrics and Data Group at York University. Dr. McLaren is a health economist whose research informs health and economic policy to combat infectious disease epidemics including HIV, tuberculosis and COVID19 in the United States and abroad. She develops rigorous applied statistical approaches to answer important policy questions using real-world data. Her work builds the evidence base in three key research areas: (1) the impact of health and economic policies to fight HIV, tuberculosis (TB) and COVID-19 globally, (2) the relationship between access to health resources and economic outcomes, and (3) the causes of persistent poverty. She maintains a strong network of South African research partners at the Department of Health, Statistics South Africa (central statistics agency), National Treasury, Human Sciences Research Council, National Health Laboratory Service, and the University of Cape Town. Dr. McLaren was formerly an Assistant Professor in the Department of Health Management and Policy at the University of Michigan School of Public Health and a Visiting Scholar at the Institute for International Economic Policy at the George Washington University Elliot School of International Affairs. She received her Ph.D. in Public Policy and Economics from the University of Michigan and her B.A. from Dartmouth College.
Peer-Reviewed Publications
McLaren, Z. 2019. Coping with Intra-Household Job Separation in South Africa's Labor Market. Economic Development and Cultural Change, 67(4): 757-798.
Bailey, M., O. Malkova and Z. McLaren. 2019. Does Family Planning Increase Children's Economic Resources? Evidence from the War on Poverty and the Early Years of Title X. Journal of Human Resources, 54(4): 825-856.
Burger, R, and Z. McLaren. 2017. An econometric method for estimating population parameters from non‐random samples: An application to clinical case finding. Health Economics, 26 (9), 1110-1122.
McLaren, Z, A. Sharp, J. Zhou, S. Wasserman and A. Nanoo. 2016. Assessing Healthcare Quality Using Routine Data: Evaluating the Performance of the National Tuberculosis Programme in South Africa. Tropical Medicine and International Health 22 (2), 171-179.
McLaren, Z, A. Milliken, A. Meyer and A. Sharp. 2016. Does Directly Observed Therapy Improve Tuberculosis Treatment? More Evidence Is Needed To Guide Tuberculosis Policy. BMC Infectious Diseases 16:537.
McLaren, Z. Equity in the national rollout of public AIDS treatment in South Africa 2004-08. 2014. Health Policy and Planning 30(9), 1162-1172.
Levinsohn, J., Z. McLaren, O. Shisana and K. Zuma. 2013. HIV Status and Labor Market Participation in South Africa. Review of Economics and Statistics, March, 95(1): 98-108.
Other publications