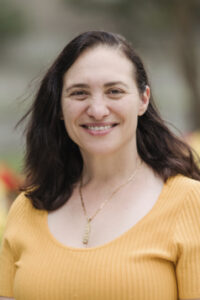 Associate Professor, Public Policy
Education
Ph.D., University of Illinois at Urbana-Champaign, Sociology
M.A., University of Illinois at Chicago, Sociology
B.A., Northeastern Illinois University, Sociology
Select Recent Publications
Books:
Thomas, Melvin, Loren Henderson, Hayward Derrick Horton ed. 2023. Race, Ethnicity, and the COVID-19 Pandemic. University of Cincinnati Press.
Herring, Cedric and Loren Henderson. 2015. Diversity in Organizations: A Critical Examination. New York: Routledge.
Articles:
Mendenhall, Ruby, Meggan J. Lee, Steven W. Cole, Rebecca Morrow, Sandra L. Rodriguez-Zas, Loren Henderson, Kedir N. Turi, and Andrew Greenlee. 2023. "Black mothers in racially segregated neighborhoods embodying structural violence: PTSD and depressive symptoms on the South Side of Chicago." Journal of racial and ethnic health disparities: 1-15.
Henderson, Loren. 2022. I'm a Black sociologist, and a mom – by listening to other Black mothers, I've learned about their pandemic struggles and strengths." The Conversation. https://theconversation.com/im-a-black-sociologist-and-a-mom-by-listening-to-other-black-mothers-ive-learned-about-their-pandemic-struggles-and-strengths-177136.
Chard, Sarah E., Girling, Laura, Wallace, Brandy H., Henderson, Loren, Roth, Erin, Eckert, J K. 2022. "Here it was waiting for me:" diabetes diagnosis pathways and implications for health policy. 2. 2 111-140 Journal of Elder Policy.
Chard S, Henderson L, Wallace BH, Roth EG, Eckert JK. 2022. 'How I Can Help Me': Self-Care Priorities and Structural Pressures Among Black Older Adults With Diabetes. Gerontologist, Vol. 62, No. 5, 751–761. doi: 10.1093/geront/gnab157. Epub ahead of print. PMID: 34698832.
Henderson, Loren, Richard Moye. 2021. "Anomie, the Great Recession, and Racial Differences in Depression." Issues in Race and Society: An Interdisciplinary Global Journal 10(1):183-209.
Mendenhall, Ruby, Loren Henderson, Barbara Scott, Lisa Butler, Kedir N. Turi, Andrew Greenlee, Gene E. Robinson et al. 2020. "Involving Urban Single Low-Income African American Mothers in Genomic Research: Giving Voice to How Place Matters in Health Disparities and Prevention Strategies."  Family Med Prim Care Open Acc 4: 148. DOI: 10.29011/2688-7460.100048.
Experience
2022-Present   University of Maryland, Baltimore County, Associate Professor, School of Public Policy
2014-2022     University of Maryland, Baltimore County, Assistant Professor, Department of Sociology, Anthropology, and Health Administration & Policy
2016-2022     University of Maryland, Baltimore County, Affiliate Assistant Professor, Gender and Women's Studies, School of Public Policy, Language, Literacy and Culture Ph.D. Program
2013-2014     University of Illinois at Urbana-Champaign, Project Manager for Evaluating Genomic Differences among Black Mothers Living in High and Low Stress Environments. Department of Sociology
2013-2013     Northeastern Illinois University, Adjunct Faculty, Department of Sociology
2011-2012      University of Illinois at Urbana-Champaign, Teaching Assistant, Department of Sociology
2011-2011       University of Illinois at Chicago, Research Specialist, School of Public Health
2010-2011       Wright College, Adjunct Faculty, Department of Social Science
2007-2009     University of Illinois at Chicago, Research Assistant, Institute of Government and Public Affairs