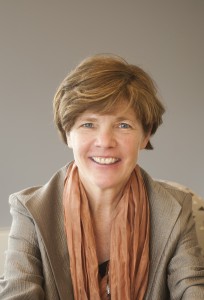 Professor, Public Policy
nanmille@umbc.edu
CV
Education
B.A., Psychology, Earlham College
M.A. and Ph.D., Harris School of Public Policy, University of Chicago
Research Interests
Health policy, disability and long term care, health disparities, aging policy
Recent Publications

"Do juvenile curfew laws reduce underage drinking?" with Elyse R. Grossman, PhD '14, and David H. Jernigan. Journal on Studies of Alcohol and Drugs (2016, vol 77, no 4).
"Facility characteristics and risk of developing pressure ulcers in U.S. nursing homes," with Yu Kang and Huey-Ming Tzeng. Journal of Nursing Care Quality (2016, vol 31, issue 1).
"State design and use of Medicaid 1915(c) waivers and related benefits to provide services to children and youth with Autism Spectrum Disorder," with M. Beth Merryman, Karen Goldrich Eskow, and Gregory S. Chasson, American Journal of Intellectual and Developmental Disabilities (2016, vol 121, issue 4).
"Predicting state investment in Medicaid home and community-based services, 200-2011," with Adele Kirk. Journal of Aging & Social Policy (November 7, 2015).
"A systematic review of the impact of juvenile curfew laws on public heath and justice outcomes," with Elyse Grossman. American Journal of Preventive Medicine (2015, vol 49, issue 6).
"Disparities in access to health care among middle-aged and older adults with disabilities" with Adele Kirk, Michael Kaiser and Lukas Glos. Journal of Aging & Social Policy (2014, vol 24 no 2).
"Certified nurse aid scope of practice: state-by-state differences in allowable delegated activities," with Tara McMullen, Barbara Resnick, Jennie Chin-Hansen, Jeanne Geiger-Brown, and Robert Rubinstein (Sociology). Journal of the American Medical Directors Association (2015, vol 16, no 1).
"Effects of gender, disability and age in the receipt of preventative services," with Adele Kirk, Brandy Alston, and Lukas Glos. The Gerontologist (2014, vol 53 no 3).
"The relation between health insurance and health care disparities among adults with disabilities," with Adele Kirk, Michael Kaiser and Lukas Glos. American Journal of Public Health (2014, vol 104 no 3).
Experience and Honors
Recipient of the 2016 APHA Philip G. Weiler Award for Leadership in Aging and Public Health
Affiliated Professor, UMBC-UMB Doctoral Program in Gerontology
University System of Maryland Regents Faculty Award for Excellence in Mentoring
UMBC Graduate Student Association UR Great Award
DHHS Health Care Financing Administration
Health Promotion Program Coordinator, Cook County Government
Director, Wisconsin Coalition for Alternatives in Education