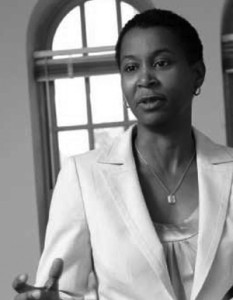 Associate Professor
pbennett@umbc.edu
CV
Education
Ph.D., University of Michigan, Ann Arbor
M.A., Louisiana State University, Baton Rouge
B.A., Louisiana State University, Baton Rouge
Research Interests
Sociology of education, residential segregations, racial and ethnic inequality, social stratification
Recent Publications
"Assessing Military Service as a Pathway to Early Socioeconomic Achievement for Disadvantaged Groups" (with Katrina Bell McDonald), pp. 119-43 in Life Course Perspectives on Military Service, edited by Janet M. Wilmoth and Andrew S. London. New York: Routledge (2013).
Review of Opting Out: Losing the Potential of America's Young Black Elite by Maya A. Beasley. Chicago, IL: The Chicago University Press. American Journal of Sociology (2013).
"Magnet Schools." In Sociology of Education: An A-to-Z Guide, edited by James Ainsworth and J. Geoffrey Golson. Thousand Oaks, CA: Sage Publications (2013).
Experience and Honors
Doctoral Faculty in Sociology, the Graduate Center of the City University of New York, 2014-2016
Founding Director, Research Initiatives on Race and Ethnicity, Queens College, CUNY, New York, 2013-2016
Associate Professor, Queens College, City University of New York, 2012-2016
Visiting Scholar, Russell Sage Foundation, New York, 2012-2013
Assistant Professor, Johns Hopkins University, Baltimore, 2004-2012
Associate, Hopkins Population Center, Bloomberg School of Public Health, Johns Hopkins University, Baltimore, 2007-2012
Spencer Foundation Postdoctoral Fellow. Department of Sociology and Center for Social Organization of Schools, Johns Hopkins University, Baltimore, 2002-2004